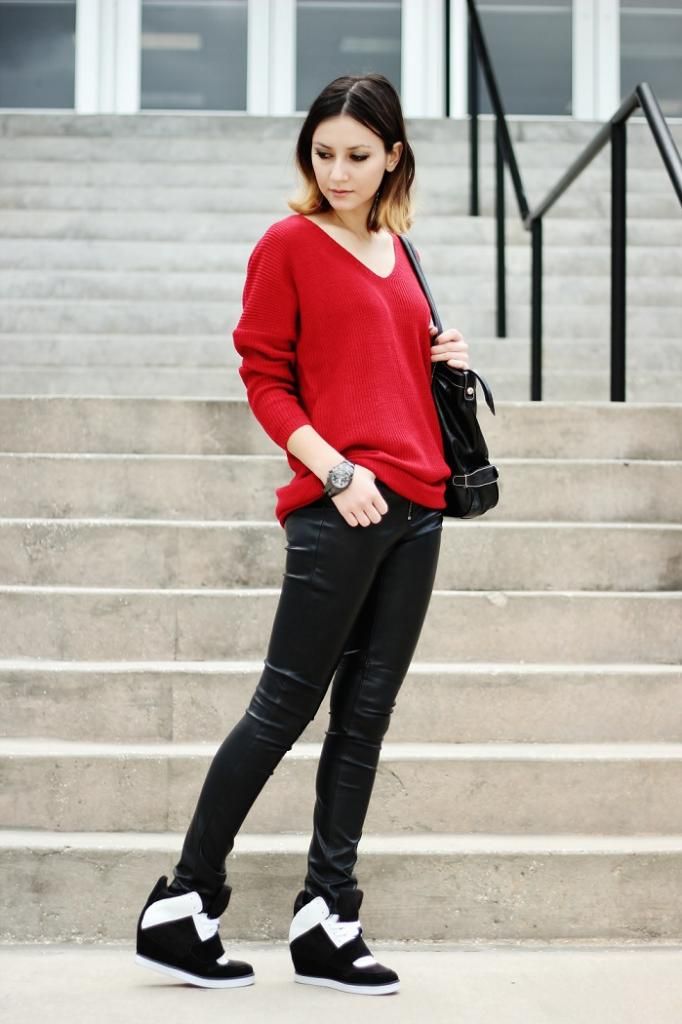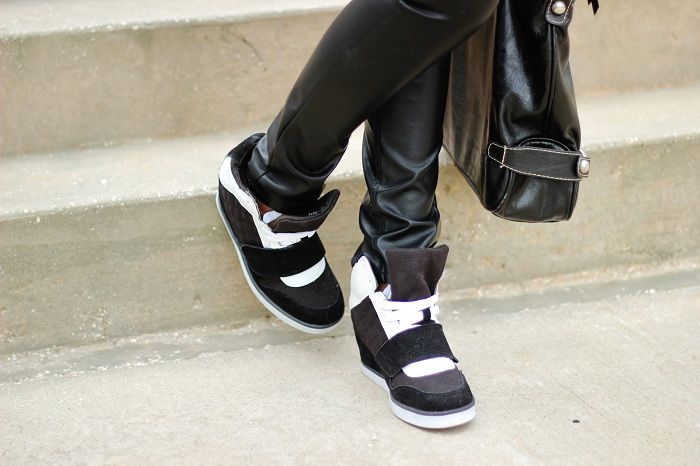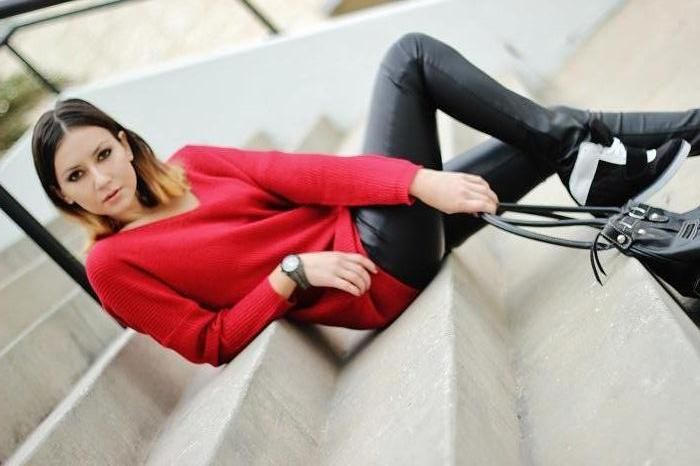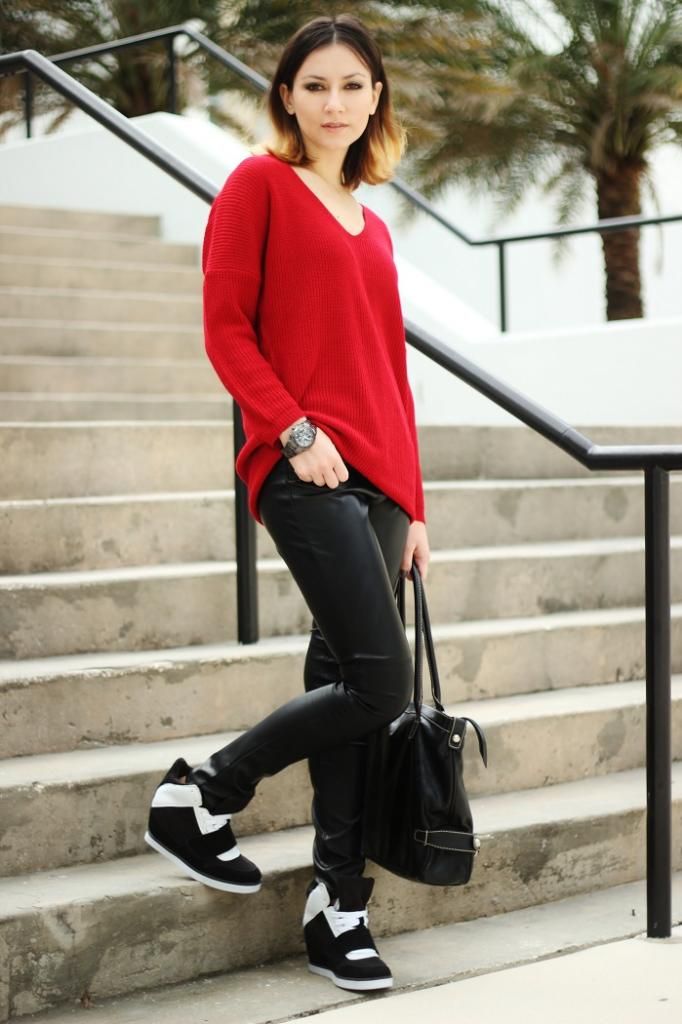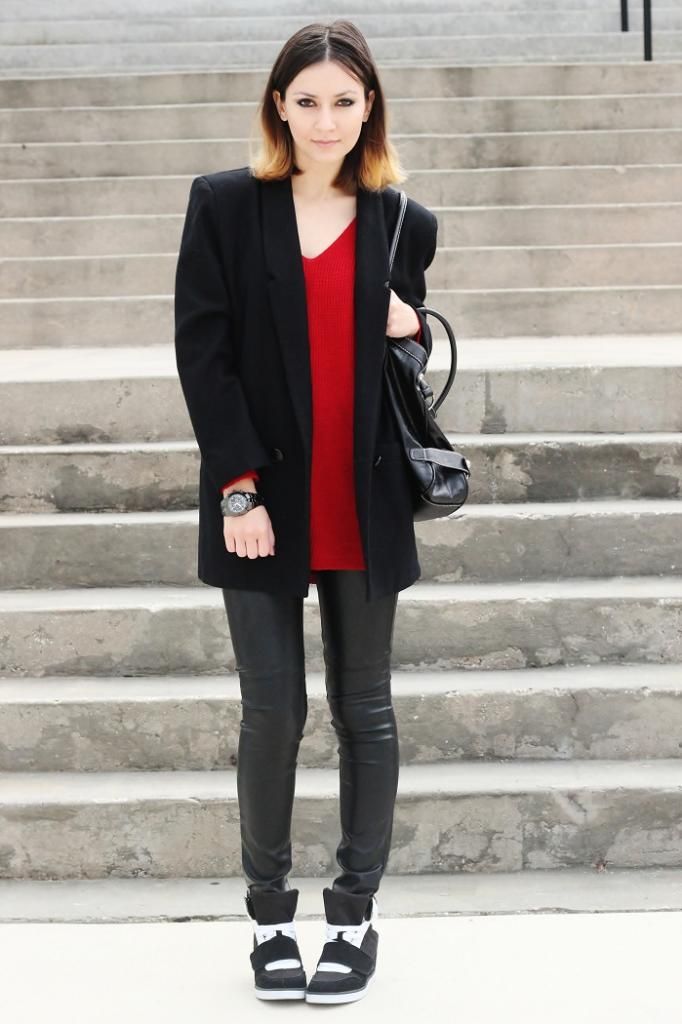 I am wearing
Leather pants HM
High top wedge sneakers via JCPenney
Bag NY&Co
Watch SEIKO
Coat Vintage
I think I found my perfect outfit: leather pants, a loose sweater, and a pair of high tops!
It's the ideal combo of comfort and style.
I could seriously wear a similar look everyday and never get tired.
Speaking color, RED is so in for this fall, and of course for the holidays!
And these sneakers, oh my, I could go on forever! I encourage you, everybody, you need a pair in your wardrobe!
Love,
M.