1. Willis Tower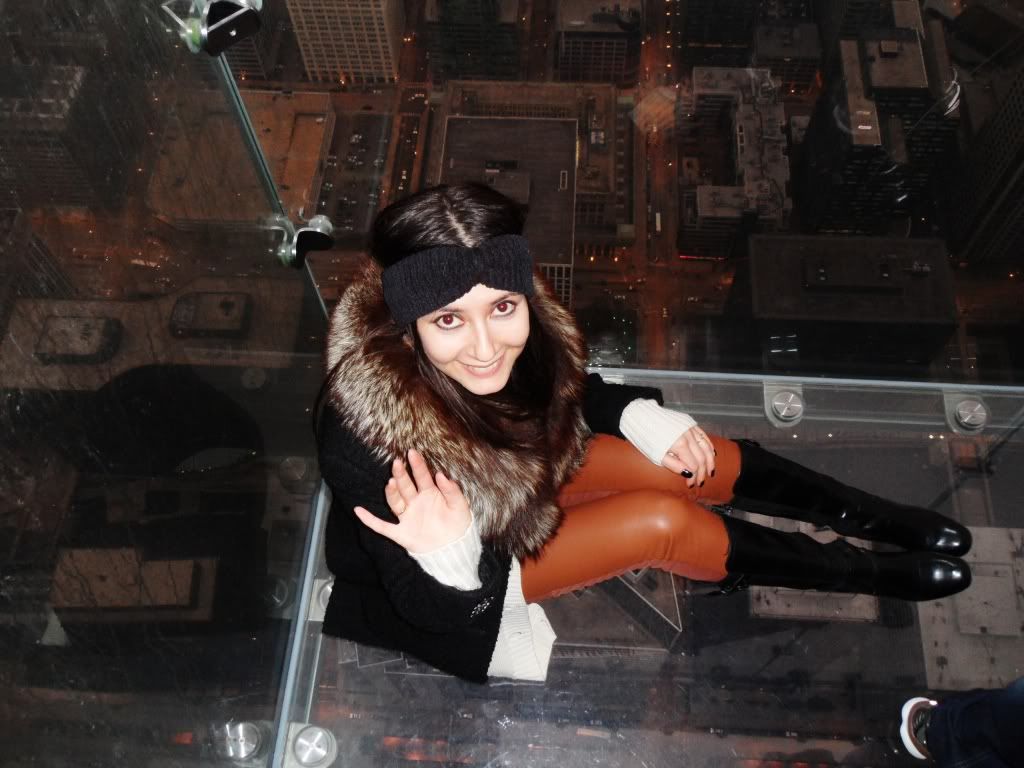 Ok, let's start with the Sears Tower, or rather Willis Tower, its actual name, - the tallest building not only in Chicago, but in the US! And it was the tallest building in the world when its construction was finished in 1973. It has 108 storeys. In the picture above you can see me sitting on a glass "balcony" on the 103 floor! It was so scary, I can tell you, to step on a transparent floor and look at the streets below!!!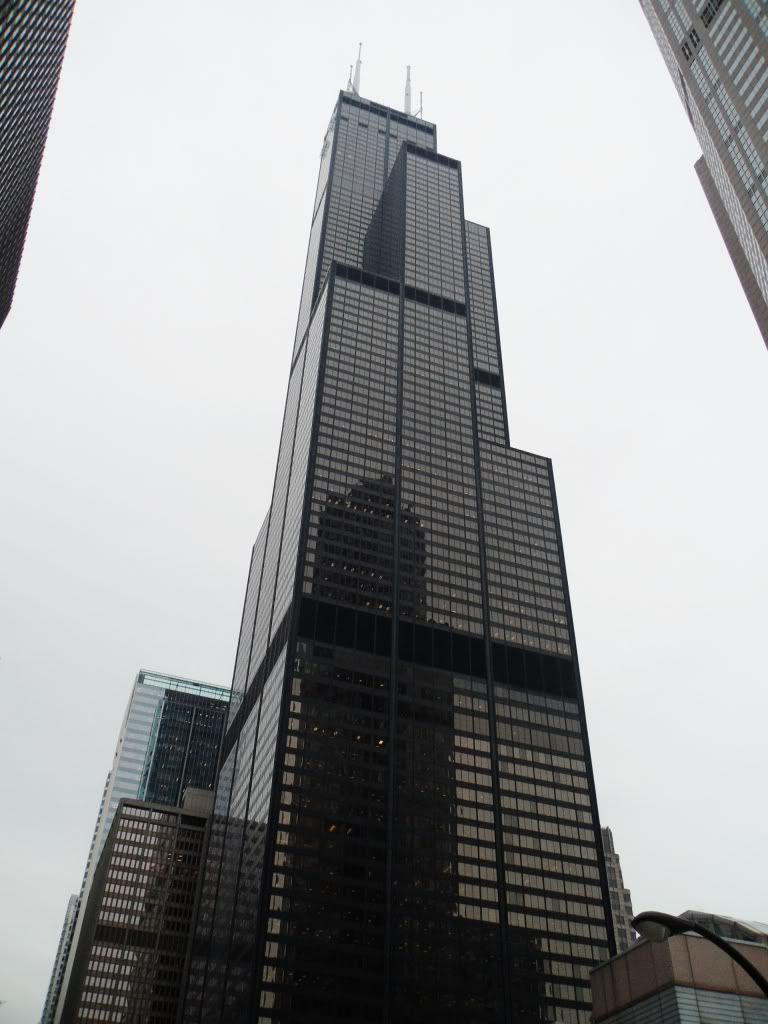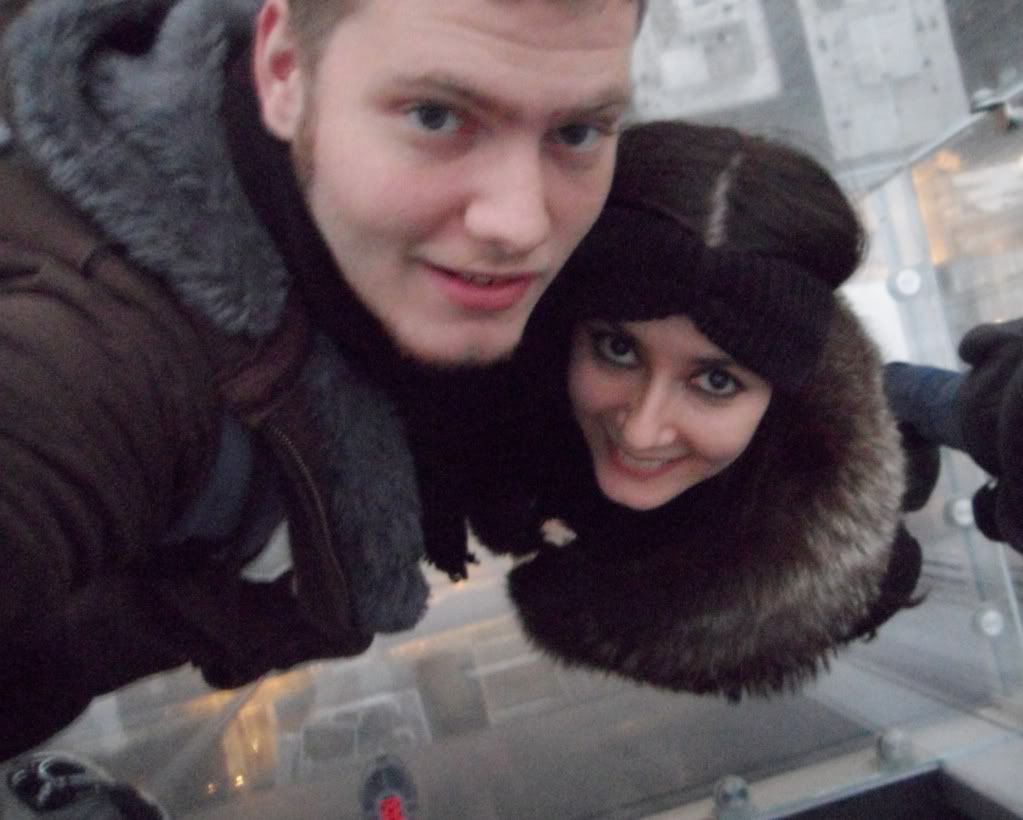 Much better with my husband by my side.
Yes we are standing on that little balcony with all transparent walls and floors 103 storeys above the ground!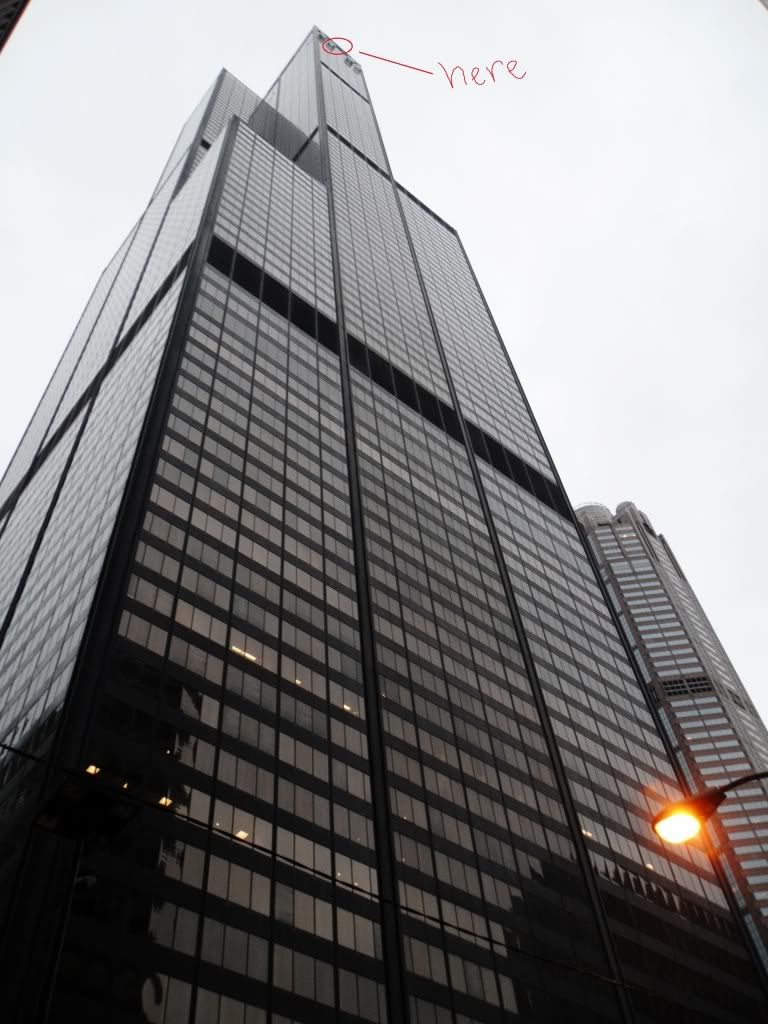 2. John Hancock Observatory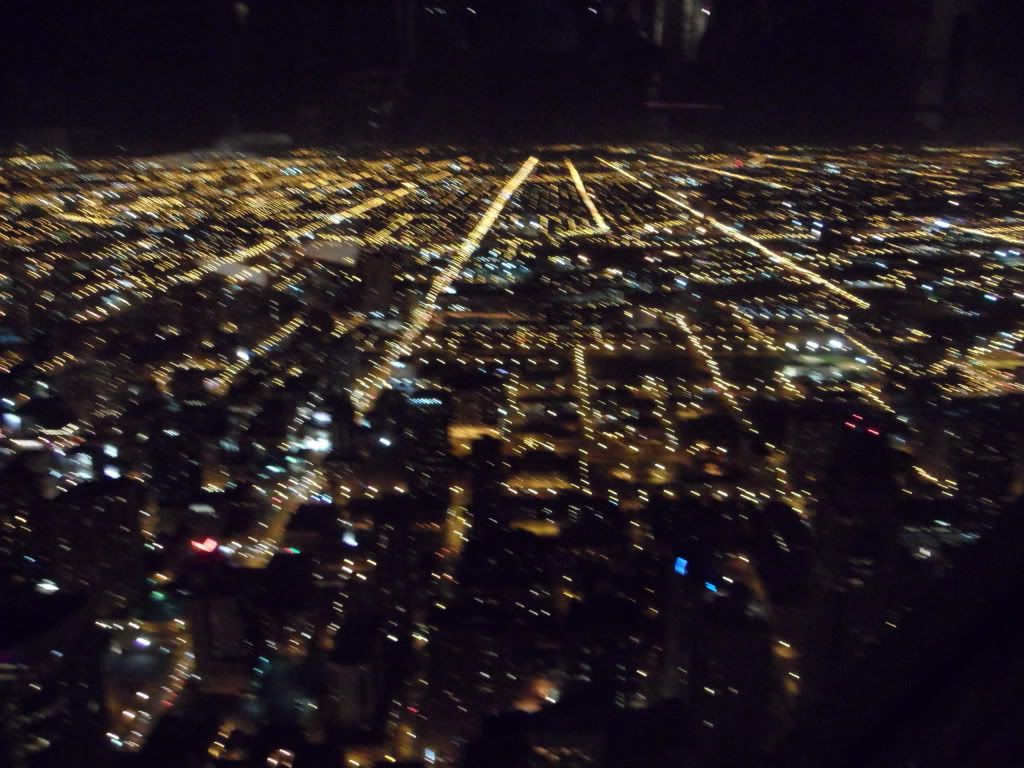 The view at night. Just splendid. And sipping hot tea on a windy day at a little cafe on top of the building (or you can actually get a free coffee with a purchase of City Pass) made me feel (maybe because of the hight?) like I am in a famous restaurant Jules Verne on top of the Eiffel Tower only without a wait to book a reservation for 3 years not speaking about crrrazy prices, which made the tea and chocolate muffin taste so much better and the view seem even more magnificent!!!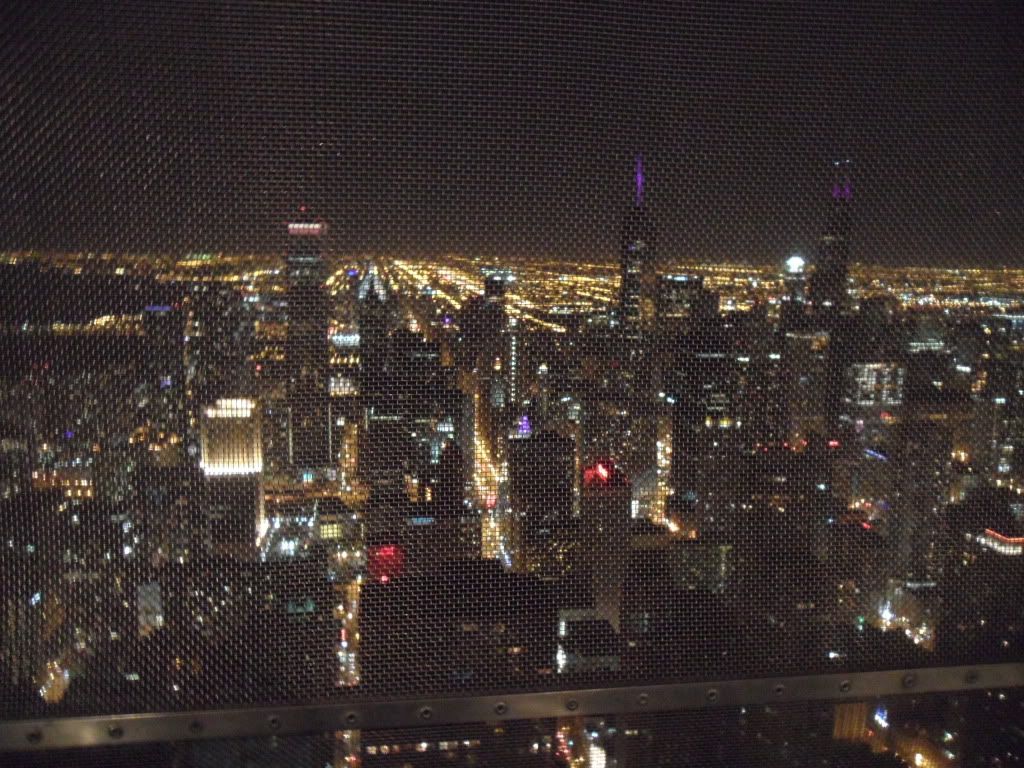 You also get a free sound guide to tell you all about the city and its sights voiced by David Schwimmer from Friends!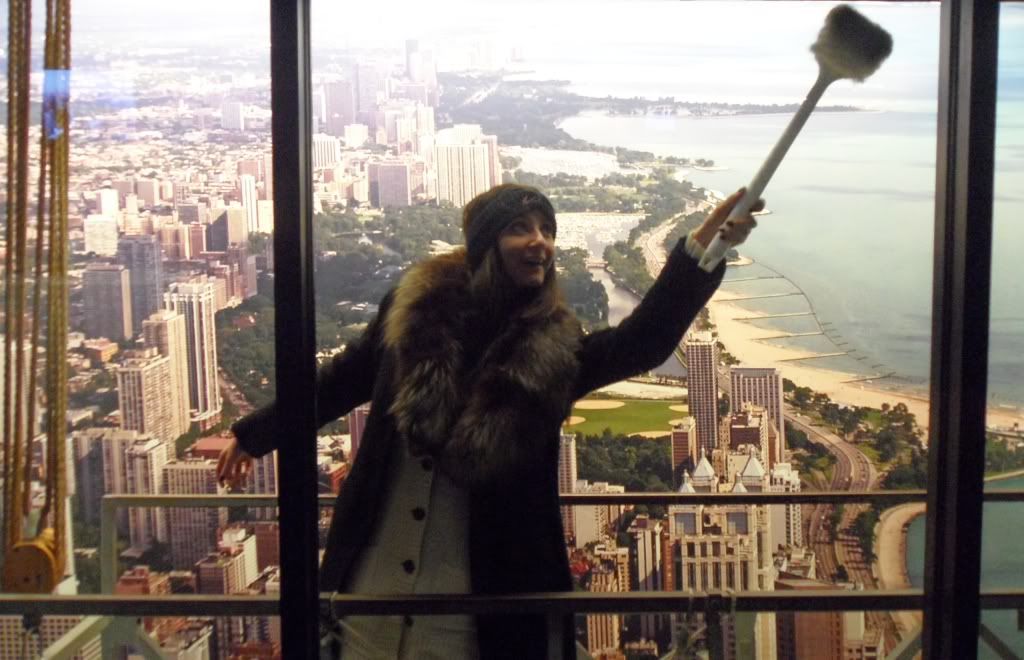 Plus I had a chance to earn a bit of money by washing some of the windows of the skyscraper!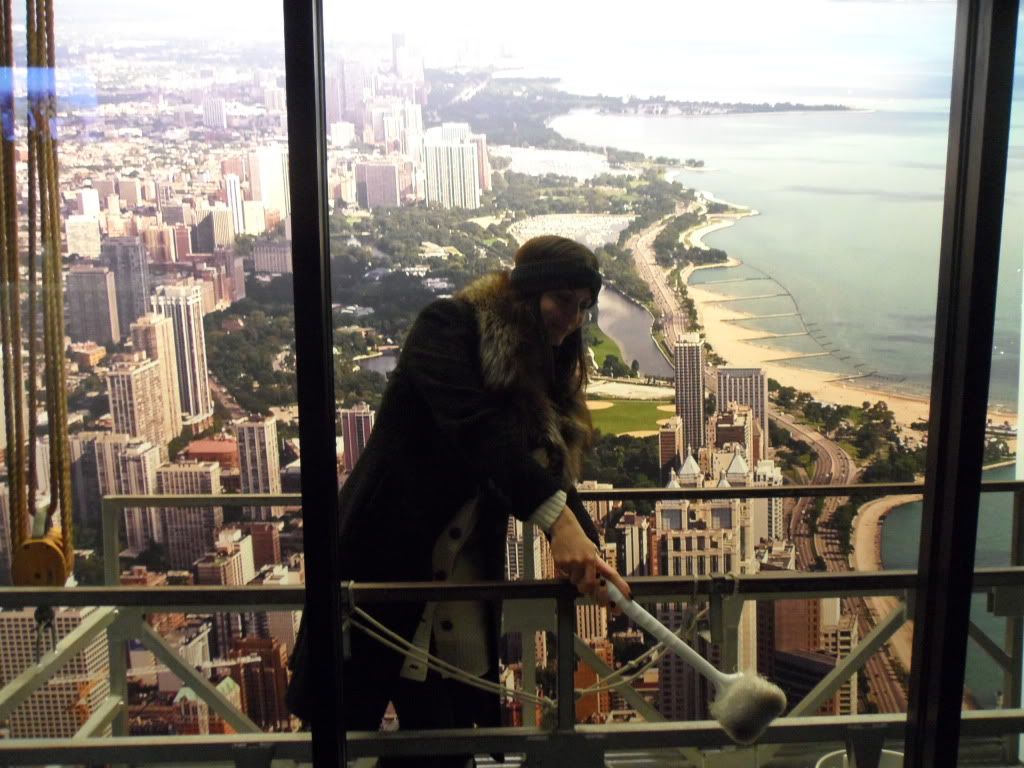 3. Aqua.
I absolutely fell in love with this building - the first skyscraper of this magnitude designed by a woman, Jeanne Gang, it combined apartments, condominiums and a hotel. Its elegant lines reminding waves (hence the name), just make it stand out among its "boxy" neighbours.
4.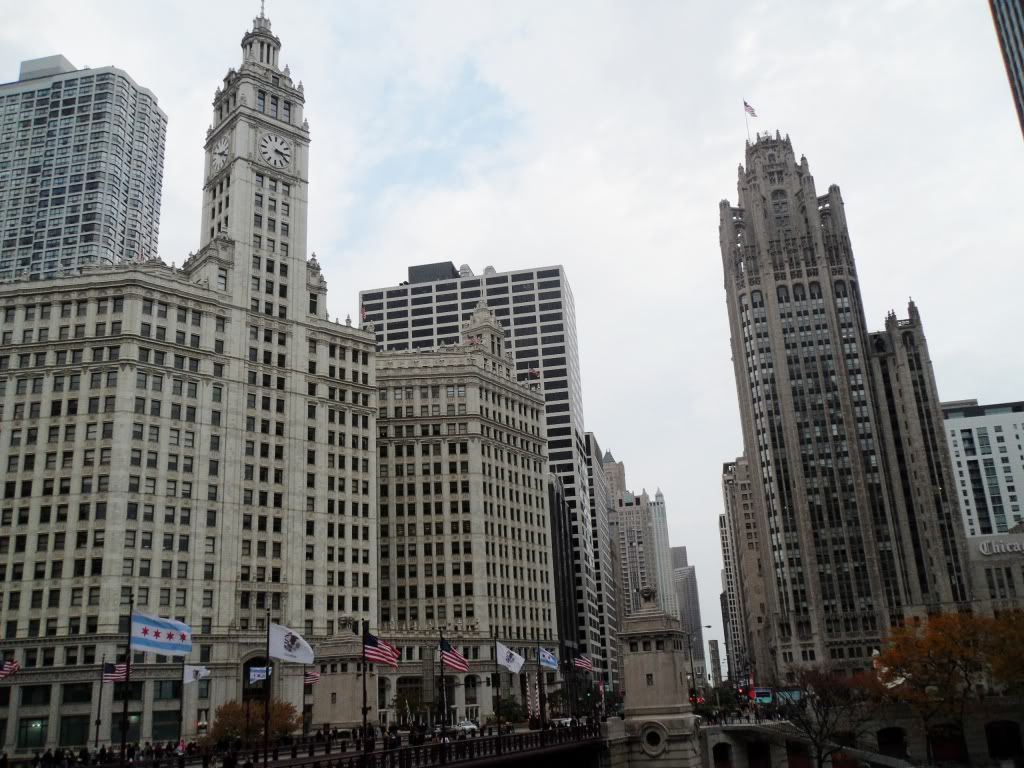 And here is the Wrigley Building (on the left)
5.
And the Trump Tower, the second-tallest building in the US
6. Chicago Water Tower and Pumping Station
You can see the yellow limestone building (The Water Tower) on the left and in the bottom right corner the top of the second building (The Pumping Station), - sorry, I thought I had more pictures of these two constructions known as the only two buildings that survived The Great Chicago Fire of 1871. I heard there were more buildings, actually, that had not burnt. But the Water Tower (with the Pumping Station) was the only public building in the burned zone to survive.